Modern Art-Therapy

It is a paramedical discipline which aims to help people suffering physically, or psychologically and or socially, to find the strength to heal. The patient always remains at the centre of this therapy. Through the artistic process, Art-Therapy aims to concentrate on the healthy and the positive while working on the negative and ailing aspects of the patient.
Art therapy is indicated on medical advice. The therapist will make a diagnosis, recommend a treatment programme and set the therapeutic objectives. Art Therapy is suitable for people of all ages who are suffering, from young children to elderly people.
Indications for Art-Therapy
difficulties in self-expression

difficulties in communication
Proposed Activities
No previous knowledge or savoir-faire is required.
The treatment consists of ACTIVITIES  in the plastic arts  (painting, drawing, pastels, collage, modelling, photography, land art)  in music (listening to music, instruments, writing songs) in singing  (playing with the voice, humming) and in writing and using all these disciplines  in the story telling and little theatre of Kamishibai.
These activities can be organized for groups or for individuals, whichever will better further the therapeutic objectives.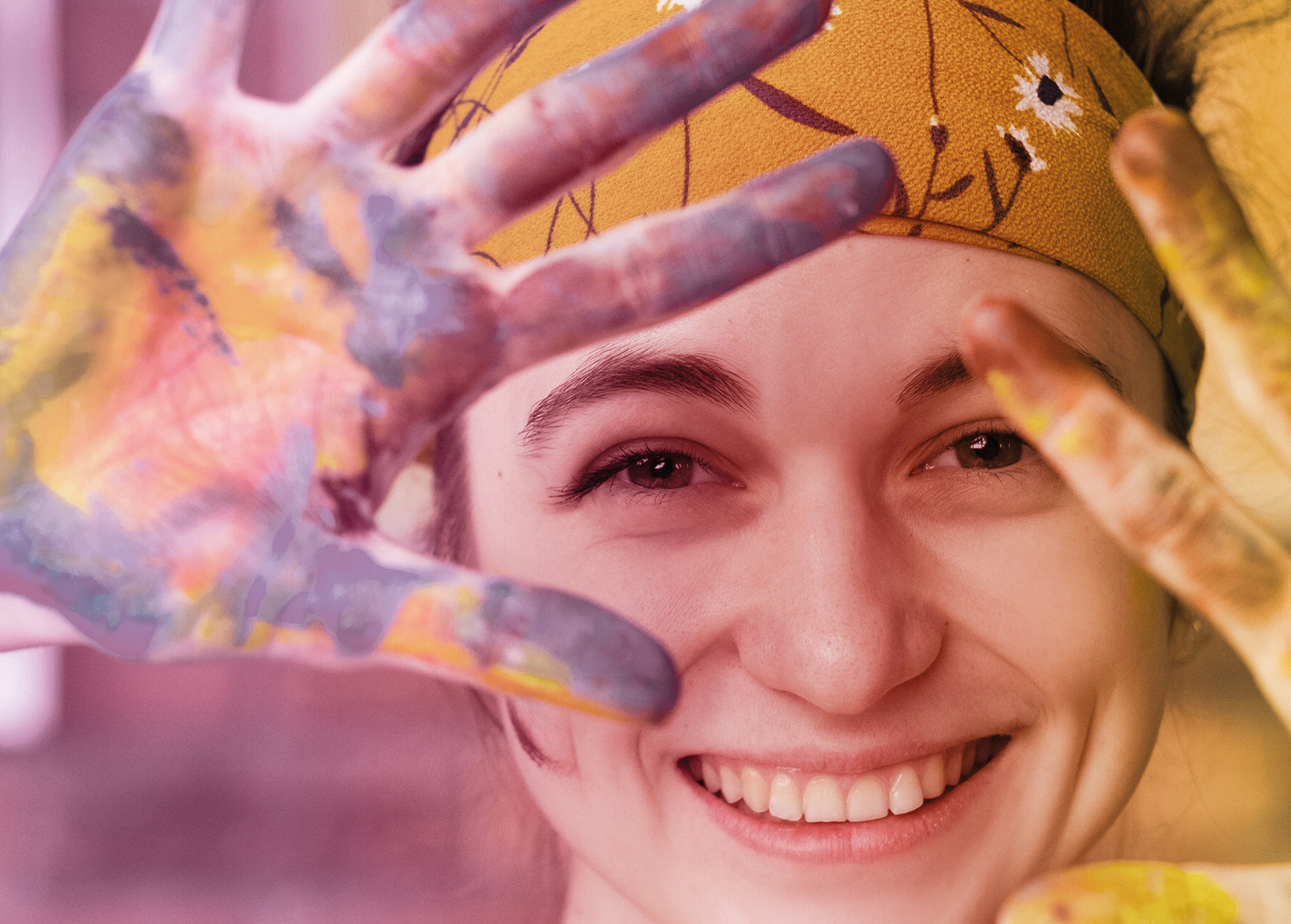 Objectives and benefits
Art-therapy helps to make you feel alive !
The therapeutic activity draws on the observations made by the Art-therapist and also on the auto-evaluation of the patient him/her self.
The relationship between the patient and the therapist is of the utmost importance. Modern Art-Therapy is interested in the artistic process rather than in the result of the artistic creation which will never be assessed or interpreted by the therapist. The end result is the expression of the pursuit of the esthetic ideal of the patient. 
by expressing their tastes and their style and through their commitment to the therapy and their relationship with the Art-therapist, the patients will be using their own resources to find the energy and the drive necessary for a better quality of life, all thanks to the pleasure found through artistic creation.
Benefits of Art-therapy
regain the ability to feel

regain the ability to express oneself
Tarifs
Please note : the first session is 30 € for everyone.
Rates  applicable from 1/09/2021 – by appointment only
All necessary equipment is provided (for the plastic arts, music singing etc).
The wearing of a mask is obligatory.